Are you looking for vector graphics with commercial license so you can use them on Print on Demand platforms like Merch by Amazon, Redbubble, Printful, Zazzle & Co? Then this review about our experience with the Vexels Lifetime subscription will hopefully help you, and soon you may never need to buy vector graphics again!
Siegi and I (Toby) are hosting Talk on Demand – the German Print on Demand Podcast – and we have already bought the Vexels Lifetime Subscription of the "MERCH" plan a few months ago. We want to make it easier for you to decide if this subscription is suitable for you by answering some of the questions we asked ourselves when we heard about this new lifetime subscription. Admittedly, at first glance everything seems to be anything but cheap – but does it still pay off?
Vexels Lifetime Deal – Frequently Asked Questions (FAQ)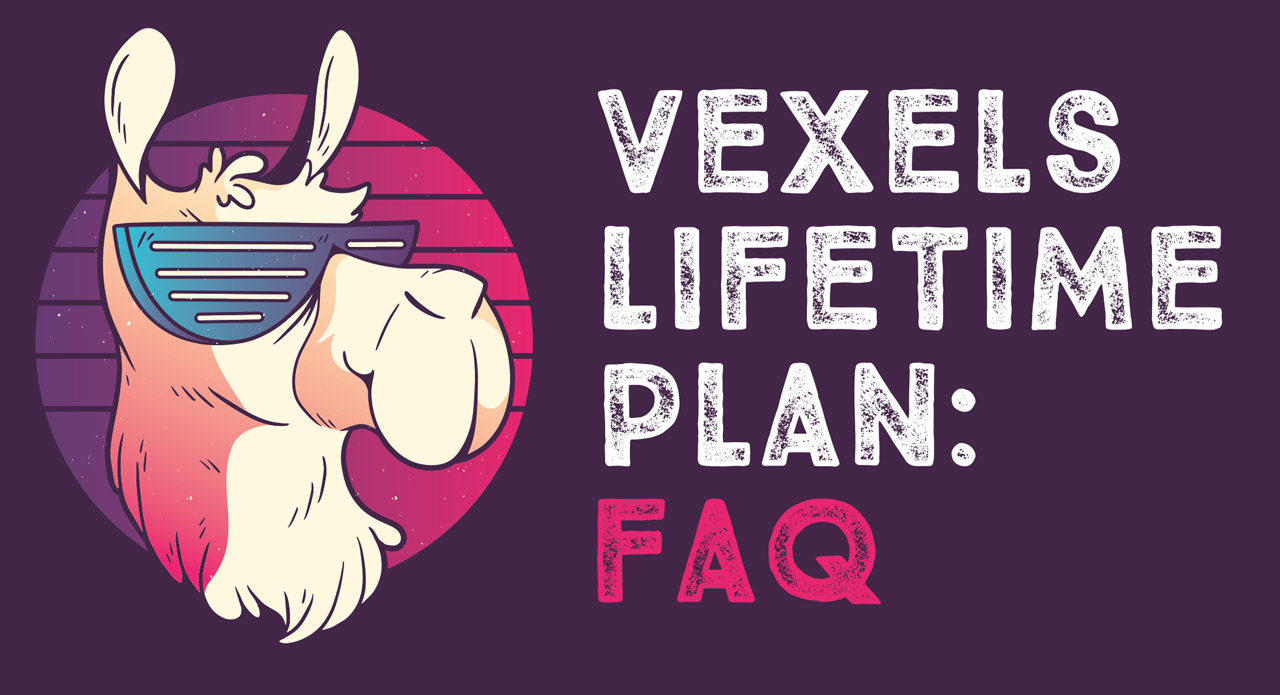 Where can i get the Vexels Lifetime Membership?
Not easy to find – that's why we are proud to be one of the first to be chosen to share details about the Vexels Lifetime subscription – here you'll find all the details about access to vector graphics for a lifetime:
Vexels Lifetime Plan Vexels Monthly Plans
For whom is the Vexels Lifetime Subscription worthwhile?
I was sceptical myself for a long time because I didn't know Vexels yet and thought maybe I'd pay a lot of money for lifelong access, but maybe after some time they don't publish new vectores anymore, or the quality is not at all what I expect for my t-shirt designs. But I liked the vector graphics on vexels.com very much. The monthly subscription was out of question for me right from the start, because you can't sell designs any more as soon as you cancel your subscription. That was an absolute no-go for me (also called Mr. Lifetime). Somehow we're doing the whole print on demand business because we hope to lie on the beach in a few years and still collect commissions for designs we uploaded years ago, aren't we?
I monitored the website for several weeks – how often and how many new graphics were published, and finally, when I needed a GOOD vector graphic on a certain topic QUICK, I decided to jump the fence and buy it.
I think anyone who doesn't want to deal with all the hassle of finding his own designer, but wants to have access to a database of good vector graphics that is constantly being expanded – AND with a good search function(!!) – will get a good deal with this lifetime subscription. Of course even more if you are planning to stay in this business for several years! Surely there are other, similar platforms! Just get your own picture! Compare them and decide for yourself. We have decided to use Vexels.
Even if you already have your own designer (like us), Vexels makes sense, because you can react super fast to trends, and within a few minutes you can have your own design ready, for which you would probably have to wait several days, if you have to write a briefing to your designer and wait for feedback/sketches.
Vexels Lifetime Plan – Made back the cost of the plan in only 4 months! ?
I myself was lucky to have some good sellers during the first months of my Vexels Lifetime subscription on Merch by Amazon, which I designed using Vexels vectors. (I haven't uploaded a single design 1:1 yet, although even that would be possible according to the Vexels license!). In less than 4 months i was able to make back the cost of the lifetime subscription fee! That is also the reason why I decided to recommend this Lifetime subscription publicly.
Of course I can't guarantee sales to anyone, but be creative and make something of your own out of the awesome designs, so you can stand out from the competition and hopefully also generate good purchases! And even if it takes two, three or four times as long until you have refinanced your account – then you'll be able to use their designs for life! Here you can go directly to the Vexels Lifetime subscription!
Do Vexels vector graphics really have to be deleted as soon as I cancel my monthly subscription?
Short answer: YES, products including Vexels graphics or elements must be removed from Print on Demand platforms as soon as the monthly subscription is cancelled. I contacted Vexels about this and it was explicitly confirmed again!
I couldn't believe it myself, because it's a new kind of subscription model for me. On other platforms, I've only ever bought vector packages for a fixed price, which are unlimited use most of the time. (The big disadvantage of these packages is that they are almost non-searchable. Have fun browsing through gigabytes of vectors if you are looking for something specific. ?
Another note: With the "MERCH" monthly subscription, a design is limited to a maximum of 1000 prints. If you should have a real bestseller, you would have to delete it after 1000 sales! With the Vexels Lifetime subscription, unlimited prints per design are possible! So we hope to have many such bestsellers in the coming years! ? And just to calculate: even if we only have ONE such bestseller, the Vexels Lifetime subscription should already have been payed twice by this single design!
Click here to go directly to the Vexels Lifetime subscription.
Can I use Vexel's files commercially and sell them on print on demand platforms like Merch by Amazon, Redbubble, Zazzle or similar?
YES! For every design that was downloaded, you get a license file. This license is valid for all Print on Demand platforms like Merch by Amazon, Zazzle, Redbubble, Printful, Shirtee etcetera. Spreadshirt is theoretically possible as well, but Spreadshirt doesn't like to see graphics from vector platforms – therefore it often will be rejected, especially if the design was changed only a little or not at all.
Is there a lifetime deal available for the Vexels Business Plan?
Yes, the Vexels Business Plan now has a lifetime deal option as well! You will get way more design requests (7) and monthly downloads (2000) with the business account. A good option for everyone who wants to take his POD business to the next level: Vexels Business Lifetime Plan
Conclusion – Should i get a Vexels.com Lifetime Subscription?
In short: YES, we recommend the Vexels Lifetime Deal to everyone who wants to deal with Print on Demand in the next couple of years!
A bit more detailed: At the beginning I only told friends about this Lifetime subscription and recommended it to them. Even my co-host Siegi was convinced that it is worth it, and he is still very happy with it as well. I also told the attendees of our Print on Demand Meetup in Vienna. For a long time I didn't want to speak about it on-air or write a blogpost about it – the more people that have this subscription, the more people can use the same graphics just like me! But since I see our podcast as a friendship project, I also wanted to tell our listeners about it. I contacted Vexels to see if we were allowed to speak about the Lifetime Deal at all, as i couldn't find much about it online.
The Vexels team was really nice and cooperative and offered us an Affiliate Deal, so we now also get a commission if someone buys through our link. That means you can support this podcast with your purchase (you still pay the same price). We put a lot of work into this project, so thank you if you decide to support it! But i would definitely recommend the Vexels Lifetime subscription even if we didn't get any commission for it, so I don't have any problem doing so! By using the Affiliate Link I can now devote some more time to this topic, and for example write this Vexels Questions & Answers page, which has gotten much too long already! ?
Take a look around the website, search for designs in your favourite niches and decide for yourself if the quality and quantity is good enough for you. You can sign up for a normal monthly subscription first, and see if you like the graphics and can sell them. (Go for the MERCH plan at least – the PRO monthly subscription doesn't allow usage for Print on Demand!).
If you have any questions, just add them to the comments – we hope we can help some of you with this Vexels Review!